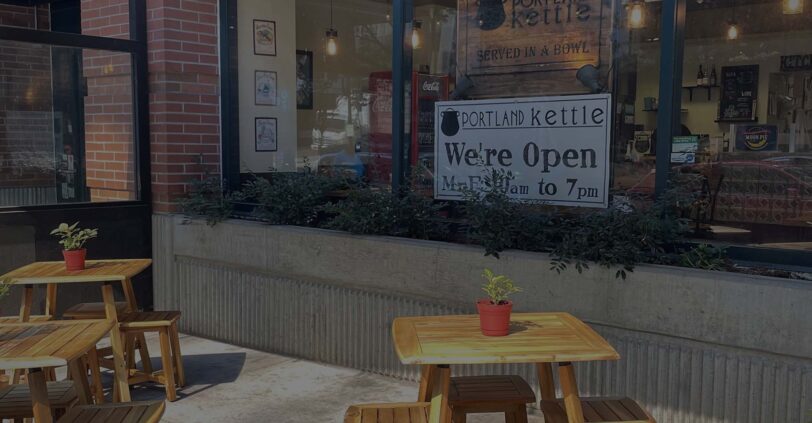 We're Portland's Favorite Place to Eat Before A Show
The first thing you'll notice when you walk into our restaurant is the welcoming atmosphere. We want every guest to feel at home and we hope that by creating a place where people can relax, they will be more likely to dine with us. Our menu is full of delicious items made with  locally grown produce, and just about any type of dish your heart desires!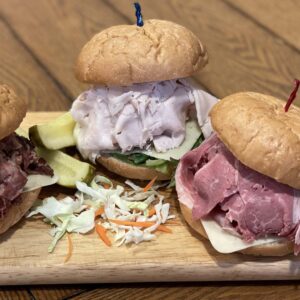 A Local Portland Restaurant – Serving Hearty Lunches and Dinners
Our menu includes both savory dishes as well as sweet treats. There is something for everyone from our signature soups to delectable sandwiches.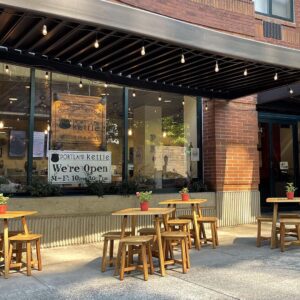 Located Down The Street From Keller Auditorium & Other Theaters
We are located on the corner of SW 3rd Avenue and SW Columbia Street. We have a great location just one block from Keller Auditorium and a few blocks from Arlene Schnitzer Concert Hall, Newmark Theatre, Portland Center Stage at The Armory, as well as many other theaters that present Broadway shows and touring productions!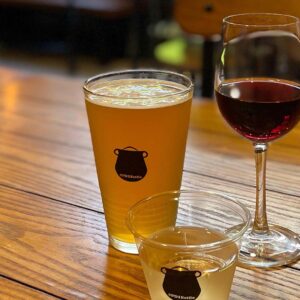 We Offer Locally Crafted Beer And Wine
We serve local beer and wine pairings with our meals. Stop by to diner with us for lunch or dinner to view our seasonal offerings and see what fresh drink choices we have available.
Fresh, hearty, and healthy meals – that's who we are and what we offer to Portland. We pride ourselves on offering food that comforts your soul just as it comforted the souls of our ancestors.They were pioneers. They were miners & loggers. They were lumberjacks & farmers. They were of hearty stock. They worked hard and played hard. They built a city from the wilderness and when they ate, they wanted food that satisfied them. This is what Portland Kettle now brings back to the City of Portland. Experience the food that built Portland – dine with us today.